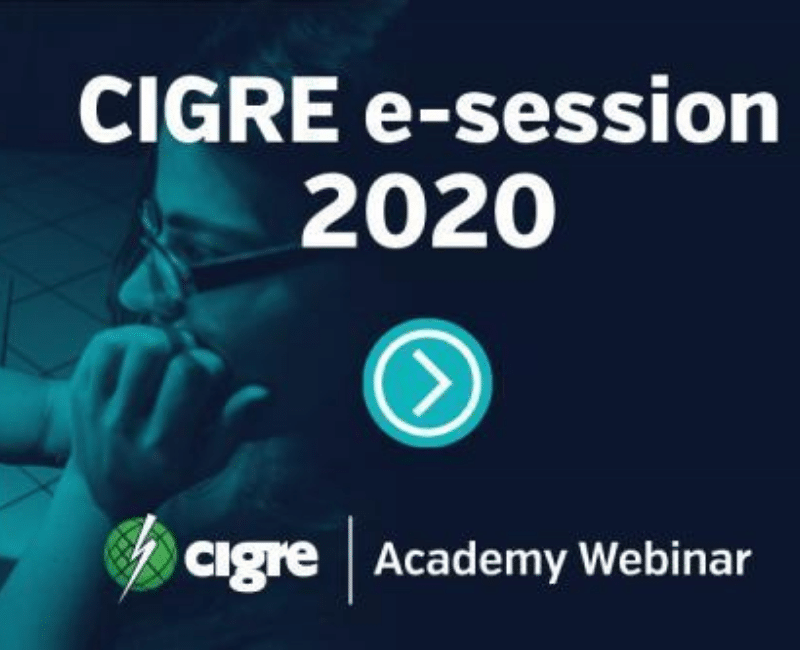 The CIGRE e-session will be delivered using the CIGRE Academy webinar technology and run over nine days from Monday 24 August, to Thursday 3 September, 2020. This unprecedented event will offer a vast wealth of power system expertise, digitally shared from across the global CIGRE community.
The e-session is a must see event for the serious professional that allows delegates to customise their experience to support their own 'power system expertise' requirements.
The event will be opened on the Monday by current President Rob Stephen. Rob will update us on the exciting progress CIGRE is making across the global power system. This will be followed by Anne Olhoff's keynote address 'Emissions gap report 2019'. Anne is Head of Strategy; Climate Planning and Policy at UNEP DTU Partnership. The opening ceremony will then conclude with CIGRE's 2020 awards presentations. This will be followed by nearly two weeks of webinar presentations, tutorials, and workshops for delegates to choose from. These will be delivered over four parallel webinar channels.
Bicentennial of electrodynamics
«Ampère, from the great scientist to the quantic unit »
August 28th, 2020 from 16:00 to 17:00 on channel 1
 Digital animation: « 1820, Ampère discovers electrodynamics » 3'
 The great André-Marie Ampère 12′ by Cyril Verdet (Professor of Physics at the
Stanislas College, Research Fellow at the Paris Observatory, Doctor of Philosophy in
Science and Technology
 Video « The Ampère's house and the museum of electricity" 1'30'
 « The ampère unit and the practical quantic realization" 12' by Wilfrid Poirier
(Research scientist at LNE, national laboratory of metrology and tests)
 Question & answers